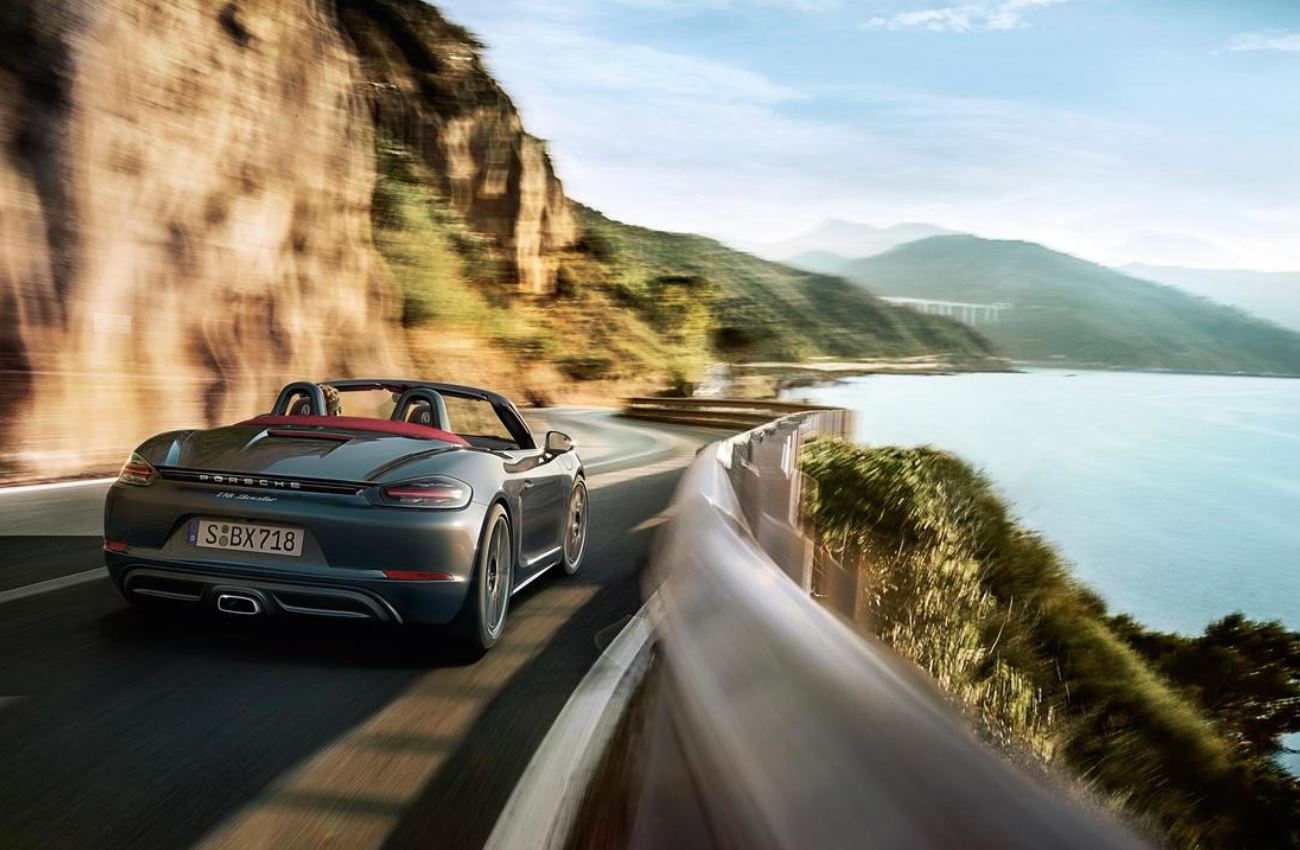 Last year Porsche automakers combined two of its coupes under a new numerical identifier creating the 2017 Porsche 718 Boxster and 2017 Porsche 718 Cayman. They were huge hits with new and old Porsche car fans alike. Now, a year later, the automaker has improved upon the formula to bring us updated versions in the 2018 Porsche 718 Boxster and the 2018 Porsche 718 Cayman. Here, we break down what's new and what these models offer.
The 2018 Porsche 718 Boxster is the convertible option for this classic, yet modern sports car. And the 2018 Porsche 718 Cayman is the hardtop option. There aren't any major design changes to either car, which is how we like it since the design is basically perfect. The Porsche 718 Cayman does get some new customization options for the 2018 model year, which includes a new two-tone leather option, complete with contrasting stitching.
There isn't really anything lacking from these brilliant Porsche automobiles, but what you'll probably notice above all else is that these cars are primarily designed for agile handling and the fun of driving. Three trim options are available for both models: the base 2018 Porsche 718, S, and new for this year GTS.
The base trims offer a turbocharged 2.0-liter horizontally opposed four-cylinder engine which puts out 300 horsepower and 280 lb-ft of torque. The S trims feature a larger turbocharged 2.5-liter four-cylinder engine which puts out 350 horsepower and 309 lb-ft of torque. Finally, the GTS trim features a 2.5-liter flat-4 engine that makes 365 horsepower. Visual differences between the first two trim levels in the Porsche 718 Boxster consist of 19-inch wheels, centrally mounted exhaust tips, and red brake calipers. The GTS trim adds 20-inch wheels.
Both models offer plenty of customization options, but some notable standard features consist of xenon headlights, LED running lights, parking sensors, rearview camera, 7-inch infotainment screen, Bluetooth, USB ports, and more.
Visit Byers Porsche today to explore the 2018 Porsche 718 Boxtser and 2018 Porsche 718 Cayman today.