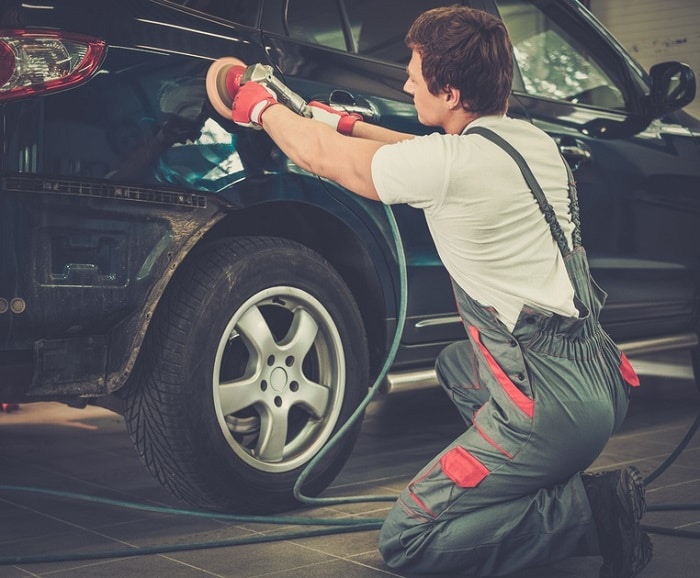 Porsche vehicles are some of the most well-built cars and SUVs on the road today. But premium quality also means premium care. That's why it's so important that you take proper care of your Porsche vehicle, especially as we transition from winter into spring.
Just as many of us do some spring cleaning in our homes around this time of the year, so should we do the same for our cars, especially when you have such a premium car as a 2018 Porsche 911 or 2018 Porsche Cayenne. That's why we invite you to schedule a service appointment at Byers Porsche with our state-of-the-art service center.
Whether you own a 2018 Porsche Cayenne or Porsche Macan and have been driving it all winter, or a 2018 Porsche 911 which you've stored for the last several months, routine maintenance is vital. Maintenance like tire rotation, especially if you've been driving a rear-wheel-drive car, is a great way to ensure that your vehicle and its parts last longer. A tire rotation provides that your tires get equal wear and helps them to last longer.
Additionally, an oil change is quick and easy but has a significant impact on the performance of your car and the safety of your engine. Whether you've been driving all winter or storing your car, fresh oil is a great way to brush off the cobwebs and start the new season clean.
Our expert staff at our service center has the tools and know-how to quickly and efficiently work on your vehicle, getting you back on the road in no time at all. Why trust your vehicle with a service center that doesn't understand the inner workings of your Porsche model like we do when you could come to the experts at Byers Porsche?
Overall, you should bring in your vehicle for routine maintenance about twice a year. So if it's been some time since your last visit, head on down to our Columbus, OH Porsche dealership today and start off spring fresh.