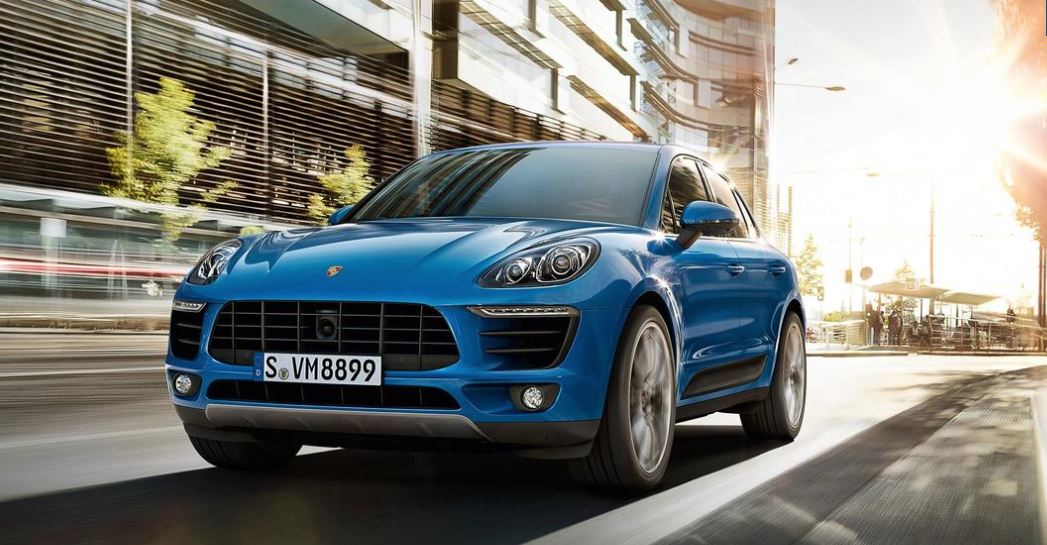 If you're in the market for a new SUV that boasts quality comfort and high performance look no further than the 2018 Porsche Macan. No other automaker has the skill to bring you everything you need from an SUV combined with the kind of performance a Porsche car is known for.
The 2018 Porsche Macan truly has it all from a lush interior to a powerful engine to an attractive exterior. This five-seat compact luxury SUV is available in five trim levels: the base Porsche Macan, S, GTS, Turbo, and Turbo with Performance Package. Each model comes standard with all-wheel drive and a seven-speed, dual-clutch automatic transmission.
The base model comes with a 2.0-liter four-cylinder engine that puts out 252 horsepower and 273 lb-ft of torque. As you move up, you get more power. The Porsche Macan S gets a turbocharged 3.0-liter V6 engine that puts out 340 horsepower and 339 lb-ft of torque. The Porsche Macan GTS ups the ante even more with an engine that puts out 360 horsepower and 369 lb-ft of torque. The Porsche Macan Turbo engine makes 400 horsepower and 406 lb-ft of torque and the top of the line Porsche Macan Turbo with Performance package has an engine that puts out 440 horsepower and 442 lb-ft of torque.
Engines aside, the Porsche Macan is also one of the most civilized SUVs on the market due to its attention to detail, performance, and luxury. To round out the experience, the 2018 Porsche Macan features the latest Porsche infotainment system which is stylish and easy to use. Features include navigation and Apple CarPlay and Android Auto compatibility.
There's plenty to love with the Porsche Macan but the only way to truly experience this exceptional SUV is to take it for a test drive. So head on down to Byers Porsche today and speak to one of our sales staff.