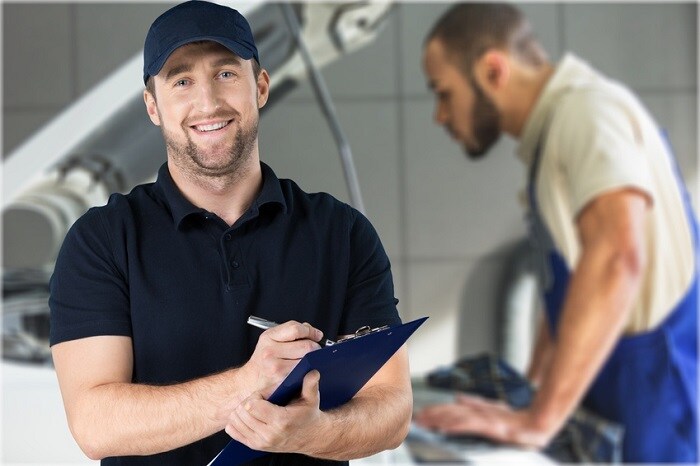 Owning a Porsche in Columbus, OH can be a great thing but it can also mean a fair amount of work. For many of us here at Byers Porsche, the attention to upkeep is well worth it. However, none of us are perfect and sometimes, vehicle maintenance takes a back seat to the rest of our busy lives. That's where our Porsche service center comes in.
A new year often means new resolutions to improve and while it may seem cliche, making resolutions to improve can actually help. That's why we're inviting you to make a New Year's resolution for your vehicle. Now is a great time to bring it in for any routine maintenance that you may have put off over this busy holiday season.
Whether you own a 2018 Porsche Cayenne SUV or a 2018 Porsche 911, one thing is certain, the winter months in the Columbus, OH area aren't kind on your vehicle. That's why it's so important to take preemptive measures as best as you can to ensure that your vehicle is both operating as intended but is also keeping you safe.
So whether you've been putting off that oil change or your Porsche 911 is in desperate need of a tire rotation or winter tires, now is a great time to do so. To reward you for taking the necessary time to take care of your vehicle, we're offering plenty of amazing service specials. For example, you can get 10% off when you bring in your Porsche car for winter prep or when replacing your wiper blades.
Driving a Porsche automobile is an extremely rewarding experience and we want to help you enjoy that experience for years to come. Our Porsche service center is fully equipped to handle every job no matter how big or small. So don't put off caring for your vehicle until something happens, instead start this new year off right and bring in your vehicle for anything from a checkup to new parts.
Visit us at 401 N Hamilton Road today for expert service and get back on the road with peace of mind.