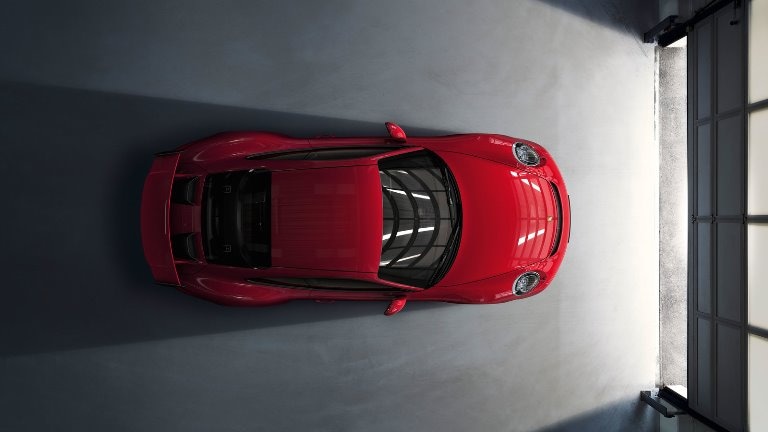 The 2017 Porsche 911 is both one of the best premium sports cars available today and one of the most popular. However, navigating all the options when it comes to buying a new Porsche 911 for sale can sometimes be a daunting task. There are myriad options and configurations when it comes to this small sports car and all of them are great. Though die-hard Porsche 911 fans definitely have a few favorites. Back in 2016, the automaker introduced the limited edition Porsche 991 911R. It was a Porsche 911 unlike any other. The downside, they were hard to come by.
Here at Byers Porsche, your Columbus, OH Porsche dealer, we're excited to say that a new model of the Porsche 911 family has been announced which may make finding a Porsche 911 that fits the bill a little bit easier. The company recently unveiled the upcoming 2017 Porsche 911 GT3 with Touring Package, before the 2017 Frankfurt Motor Show. By adding the Touring Package to the Porsche 911 GT3 you get essentially the same car as the Porsche 911R but without the high price tag.
Furthermore, purists will be excited to learn that this model, when equipped with the Touring Package, comes with the old school six-speed engine complete with the stick shift and rear wheel drive. The Porsche 911 GT3 will have a 4.0-liter six-cylinder engine that puts out a whopping 500 horsepower; the engine is taken straight from the Porsche 911 GT3 Cup race cars.
The interior also gets some nice upgrades which include the new Porsche PCM infotainment system, Alcantara, and leather upholstery. The exterior trades the large rear spoiler for a retractable unit and overall it looks a lot like the regular 2017 Porsche 911.
So if you've been looking for a Porsche 911 that has a true racing feel, you'll soon be able to get behind the wheel of one. In the meantime, head on down to 401 N Hamilton Rd for everything you need to keep your current Porsche running smoothly from parts to Porsche service.