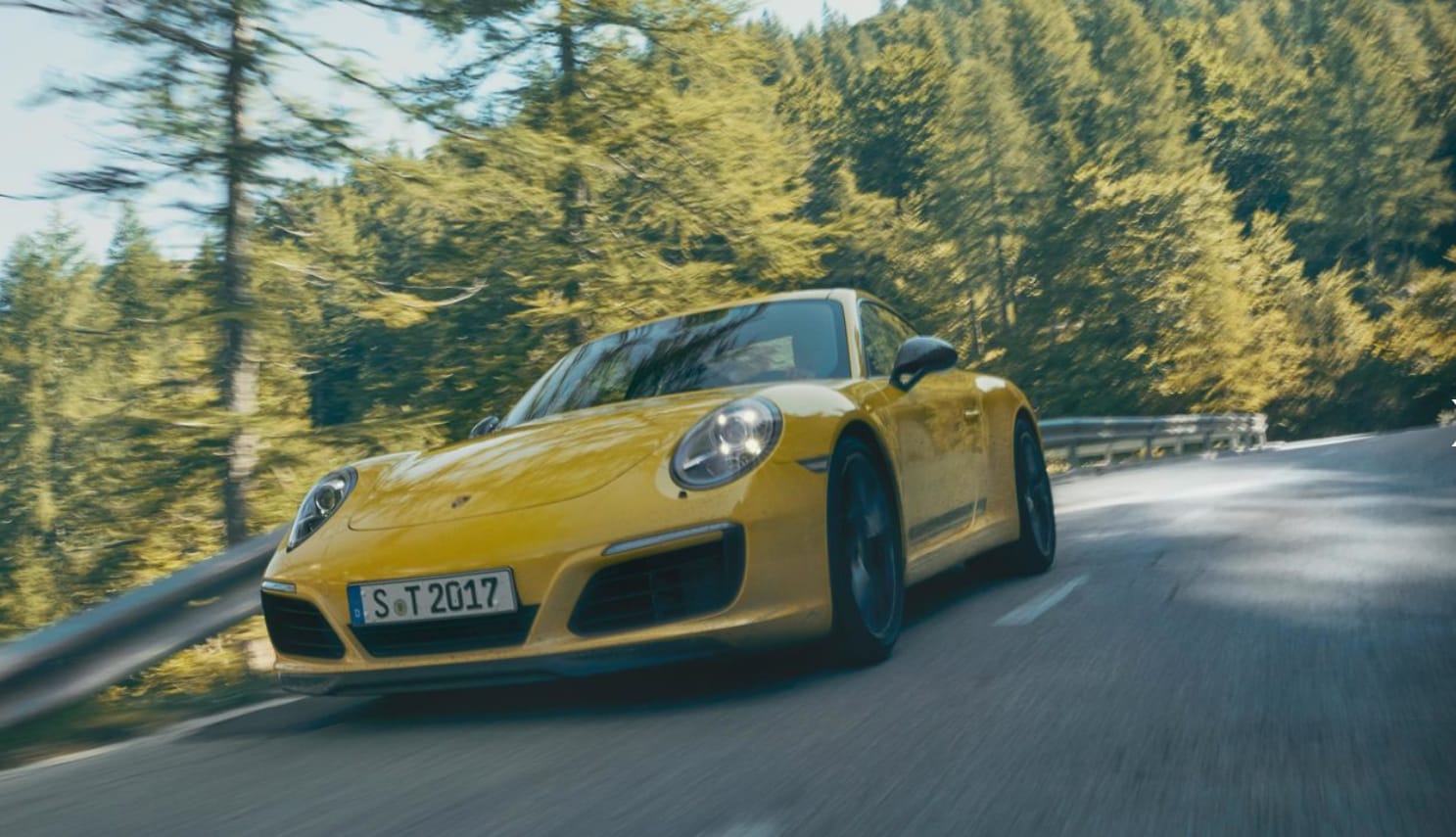 Porsche automotive fans are in for a treat with the automaker's newest iteration of the
2018 Porsche 911
. The new variant known as the Porsche 911 Carrera T is simple. It's for purists. The "T" stands for Touring and not Turbo, as many might think. And it's a throwback to the Porsche 911 T from 1968.
So what makes this variant special? Well, it features many of the basics that we saw in the new Porsche 911 GT3 Touring pack and the collectible Porsche 911 R. However what's so great is that these features now apply to a more or less regular Porsche Carrera and not the top-of-the-line Porsche GT3.
It's billed as the lightest Porsche 911 available today, due to its bare bones and get-down-to-basics design. We bet you're wondering what makes this thing go. Worry not,
Byers Porsche
has the answers. The Porsche 911 Carrera T is powered by the same twin-turbo 3.0-liter flat-six engine that's' found in the base model. The engine puts out 370 horsepower and 339 lb-ft of torque. However, this model weighs in at 44 fewer pounds less than the 2018 Porsche 911 Carrera base model.
The reduction in weight isn't without its consequences, however. Though, if you're a purist, you may not miss the lack of a leather interior, door straps instead of handles, and absent infotainment system.
In exchange for doing away with interior luxury, you do gain the active suspension system, sports exhaust, and Sport Chrono package as standard. A manual transmission is standard but rear-axle steering and a PDK transmission are optional.
In terms of looks, it's hard to distinguish it from any other Porsche 911 model other than the new front lip and the black and gray color scheme. But if you're looking to get back to the basics with unbridled power and less weight this could be the car for you. It's a minimalist's dream Porsche model.