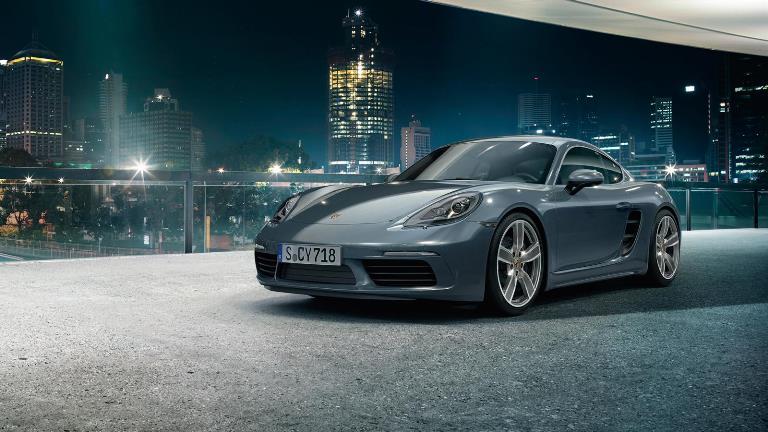 As more and more auto companies steer their innovation into the electric car market, it's not uncommon to see concepts of cars that may never make it to production but which are indications of things to come. That's the case with the newest concept car from Porsche automakers. It's an electric 2017 Porsche Cayman and it's surprisingly quick.
The switch to electric vehicles may not be as big an issue as we've previously thought. At the 2017 Electric Vehicle Symposium the automaker unveiled what is called the Porsche Cayman E-volution concept. Perhaps the most promising fact with this model is that with its all-electric drivetrain it can reach 62 mph in just 3.3 seconds. That time is more than a second quicker than the current Porsche Cayman S.
While this model won't be a production model, the technology is being used to create a real model known as the Porsche Mission E, the automaker's first battery-electric vehicle. So drivers in the Columbus, OH are who want all the luxury and prestige of a new Porsche model for sale and an eco-friendly electric vehicle can soon have it all.
The Porsche Mission E is expected to have a range of 300 plus miles with a charger that can get up to 80 percent battery life in just 15 minutes. In addition to showing off a concept that's a taste of good things to come, the automaker also debuted what is called the Porsche Turbo Charging system, which can recharge a car's battery twice as fast as the leading system.
While the Porsche Cayman E-volution isn't a production model, it's great to see the kind of technology that we can expect from the automaker in the future. And for all your current Porsche needs from new models for sale to Porsche service, visit Byers Porsche today.