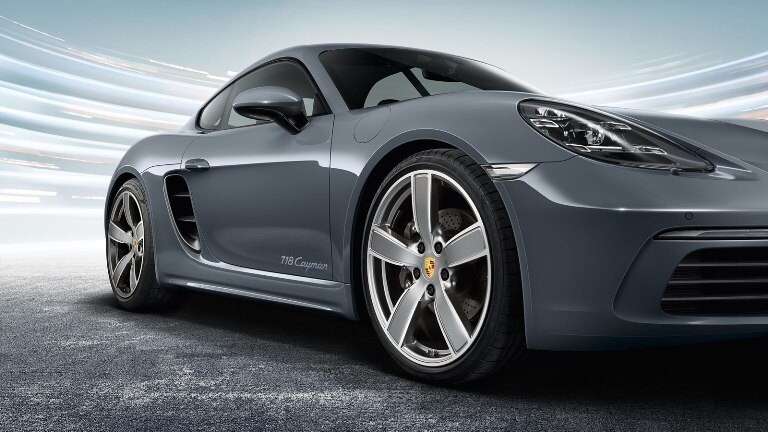 Car buyers in the Columbus, OH, area who are looking for the pinnacle of luxury and sport need look no further than Byers Porsche. We offer plenty of amazing Porsche models for sale for every want and need. Two of our favorites here are the 2018 Porsche 718 Cayman and the 2018 Porsche 718 Boxster.
These two models were consolidated last year under the same "718" designation and we're sure that many are wondering what's in store for the 2018 model year of the Porsche Cayman.
At first glance, the 2018 Porsche Cayman doesn't look to be all that different from the 2017 Porsche 718 Cayman. The vehicle still features the turbocharged four-cylinder engines that outperform the old six-cylinder engines, and of course, it looks similar. However, that's where the similarities stop.
The new Porsche 718 Cayman model gets revised steering, which makes it quicker and more accurate. The brakes are more powerful, revised stability control provides increased safety, and the optional adaptive suspension lets you take every corner with confidence.
The 2018 Porsche 718 Cayman is a two-seater coupe that's available in two trim levels: the 2018 Porsche Cayman and Cayman S. The 2018 Porsche Boxster has the same specs but is the convertible variant of the car.
If you're wondering about the level of luxury, you'll be pleased to know that this model is full of the latest Porsche infotainment features, top-grade materials, and provides exceptional comfort.
Head on down to our Porsche dealership near New Albany, OH, and located at 401 N Hamilton Rd., to take a 2018 Porsche 718 Cayman for a test-drive. We know you won't be disappointed.