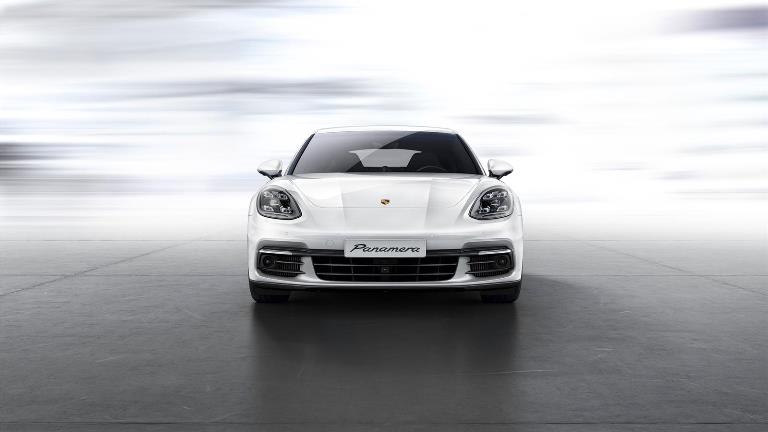 Porsche automakers rewrote the playbook somewhat when they introduced the new 2018 Porsche Panamera. They made huge improvements over the already successful previous model which made it more enticing than ever. Finally, we had a Porsche model option for the whole family that added elements of luxury and refinement without compromising on power and performance. Now, things are changing again thanks to the 2018 Porsche Panamera Hybrid models.
The automaker has been able to take hybrid technology, something that's been prevalent in the automotive industry for years, and implement it into their premium sports cars without compromising on the one thing a Porsche car is known for, power. The 2018 Porsche Panamera 4 E-Hybrid exemplifies this fact with its total engine output of 462 horsepower produced by the 2.9-liter twin-turbo V6 engine that puts out 330 horsepower and an electric motor that puts out 136 horsepower. Additionally, this vehicle should get from 0-60 mph in about 4.4 seconds.
If you're worried about the kick off the start due to the hybrid engine, don't be. The 2018 Porsche Panamera 4 E-Hybrid also has 516 lb-ft of torque. And that initial jump is helped by the standard all-wheel drive. To help with all of this, each model is also equipped with the Sport Chrono package which offers four unique driving modes, so you can pilot your Porsche Panamera however you like depending on how you're using it.
A hybrid mode is there that lets the car utilize the 14-kWh battery as much as possible while keeping the gasoline V6 engine at the ready for an instantaneous switch, say if you hit the on-ramp to the highway. And if you're worried about getting that classic Porsche model sound, don't. The 2.9-liter V6 engine still has that same old roar.
Head on down to your Columbus, OH Porsche dealership today located at 401 N Hamilton Rd to check out all of our new Porsche models for sale.